by Noise of Art Team on Jul.10, 2013, under Events
Groove Armada (Tom DJ Set), Nathaniel Parker (Inspector Lynley Mysteries), Si Begg, Ben Osborne, Overlap, The People Pile, Mark Scott Wood and Art.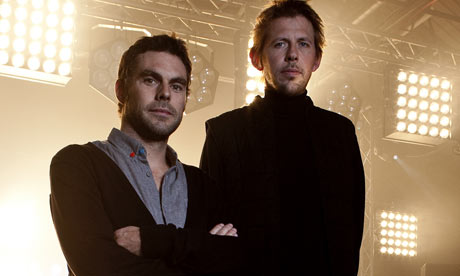 Following last year's celebration of psychedelic music at Latitude, Noise of Art returns to celebrate the ongoing connection between the post psychedelic period and electronic music.
On the 40th anniversary of the cult film, Wicker Man, Noise of Art debuts its electronic music, film and art show inspired by the 1973 British cinema classic.
The event combines nightclub, cinema, theatre and contemporary dance, including a DJ set by Groove Armada, accompanied by book readings and spoken word performance from stage and screen star Nathaniel Parker.
Parker's leading roles include staring in the TV series Inspector Lynley Mysteries and Merlin. He has just finished a West End run, appearing alongside Dame Helen Mirren in the Award winning stage play, The Audience. He will be reading passages from David Pinner's Ritual, the book that inspired the film, which have been specially selected for this show by the author.
Cult London club royalty DJ Tom Findlay, of Groove Armada, will make a rare festival appearance, alongside DJ Ben Osborne, founder of Noise of Art, playing dance beats to accompany the spoken word performance. The show features Noise of Art's renown cinema-graphic visual projections, live electronic music (including electronic violin) and a newly created contemporary dance piece.
:actor, ben osborne, david pinner, finders keepers, groove armada, inspector Lynley Mysteries, latitude 2013, latitude festival, latitude festival 2013, latitude festival suffolk uk, Mark Scott Wood, nathaniel parker, noise of art, overlap, ritual, Sunday 21 July, The People Pile, the wicker man disco inferno, tom findlay, wicker man, wicker man film, wickerman