Tag: wicker man
by Noise of Art Team on Sep.06, 2013, under Events

Continuing Noise of Art's celebration of 100 years of electronic music, we are bringing our psychedelic influenced electrofest, Wicker Man Disco Inferno, to Elefest.
Read the TIME OUT critic's choice preview by clicking here.
Noise of Art's Wicker Man Disco Inferno features Justin Robertson (Deadstock 33s), Matt Black (Coldcut), Ben Osborne (Noise of Art), The People Pile and Overlap, with very special guest, the star of stage and screen, Nathaniel Parker (Inspector Lynley, Merlin, The Audience) on voice.
The event will be taking place at a specially created pop up cinema and warehouse space, The Elefest Hotel,77-85 Newington Causeway London SE1 6BD, as part of the weekend long Elefest urban festival, taking place in and around Elephant and Castle you can buy tickets HERE NOW for £5 or £10. Snap 'em up.
The show features electronic music, film, contemporary dancers and spoken word. It went down a storm at Latitude. Click on the image above to see the teaser trailer.
You can also find more information by CLICKING here
"Launched in 2005 to bring together electronic music, film and art in interesting ways, [Noise of Art] have staged events at nightclubs, galleries, cinemas and festivals around Europe. Last year that included a massive event around The Beatles' 'Magical Mystery Tour' film… and this year they've stepped things up yet again with a series of events to mark the 100th anniversary of electronic music." (CMU)
"Staging music events at unusual venues including The Tate, BFI, Royal Festival Hall, Southbank Centre, The National Film Theatre and Glasgow Art School, these ambitious cross-platform projects have involved leading electronic musicians and artists." (M Magazine)
"Marshalled by London Collective Noise of Art, some of the UK's contemporary innovators are gathering… stick around for sets from legendary underground DJs." Time Out Music Section Preview
Comments Off

on Wicker Man fires into Elefest – Tickets on sale NOW
:ben osborne, coldcut, deadstock 33s, disco inferno, electroclash, elefest, elefest hotel pop up cinema and warehouse, inspector Lynley Mysteries, justin robertson, latitude 2013, london se1, matt black, nathaniel parker, noise of art, noises of art, overlap, royal shakespeare company, techno, wicker man, wolf hall stratford
more...
by Noise of Art Team on Jul.10, 2013, under Events
Groove Armada (Tom DJ Set), Nathaniel Parker (Inspector Lynley Mysteries), Si Begg, Ben Osborne, Overlap, The People Pile, Mark Scott Wood and Art.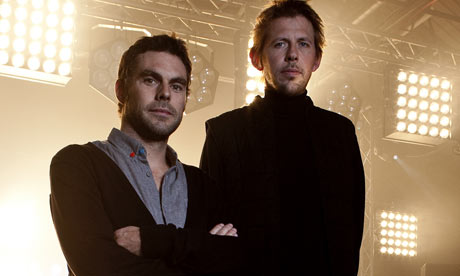 Following last year's celebration of psychedelic music at Latitude, Noise of Art returns to celebrate the ongoing connection between the post psychedelic period and electronic music.
On the 40th anniversary of the cult film, Wicker Man, Noise of Art debuts its electronic music, film and art show inspired by the 1973 British cinema classic.
The event combines nightclub, cinema, theatre and contemporary dance, including a DJ set by Groove Armada, accompanied by book readings and spoken word performance from stage and screen star Nathaniel Parker.
Parker's leading roles include staring in the TV series Inspector Lynley Mysteries and Merlin. He has just finished a West End run, appearing alongside Dame Helen Mirren in the Award winning stage play, The Audience. He will be reading passages from David Pinner's Ritual, the book that inspired the film, which have been specially selected for this show by the author.
Cult London club royalty DJ Tom Findlay, of Groove Armada, will make a rare festival appearance, alongside DJ Ben Osborne, founder of Noise of Art, playing dance beats to accompany the spoken word performance. The show features Noise of Art's renown cinema-graphic visual projections, live electronic music (including electronic violin) and a newly created contemporary dance piece.
Comments Off

on The Wicker Man Disco Inferno Brings 100 Years of Electronic Music to Latitude
:actor, ben osborne, david pinner, finders keepers, groove armada, inspector Lynley Mysteries, latitude 2013, latitude festival, latitude festival 2013, latitude festival suffolk uk, Mark Scott Wood, nathaniel parker, noise of art, overlap, ritual, Sunday 21 July, The People Pile, the wicker man disco inferno, tom findlay, wicker man, wicker man film, wickerman
more...